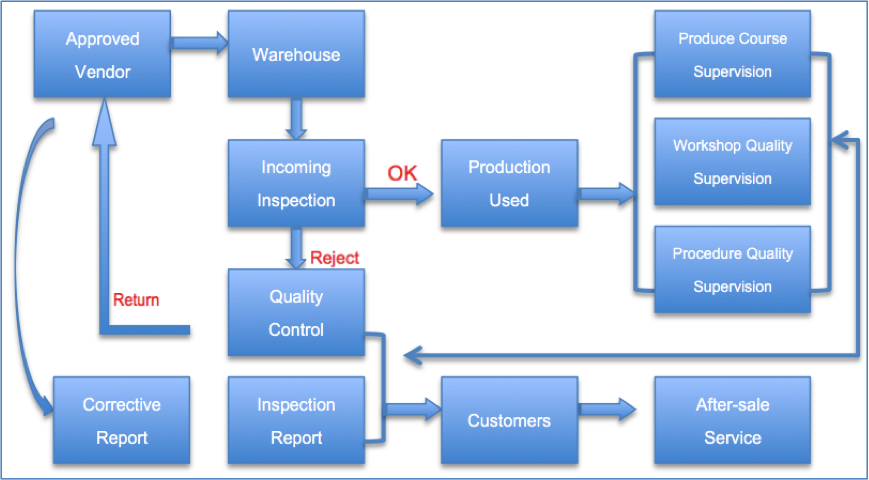 AQV's quality management system built to achieve each component of the valves is traceable in sources and all the same parts could be interchangeable in utilizing.
1. Incoming inspection plays an important role in quality management.
Our purchasing department responsible for auditing vendor's credit and capacity, at the same time, quality department in charge of inspecting vendor's products quality and specifying our quality acceptance standard.
All supplies provided by the vendors shall be inspected according to our drawings and standard. Passed or rejected records should be filed for future reference.
2. For the materials machined or made by ourselves, we take use of same incoming inspection way to ensure quality conformity.
3. In production processes, workers must comply with the Work Instructions strictly.
The operator inspects every part during the process, once any defective was found, reject it to Non-conforming area and make records.
Q/A staff will inspect the process regularly to examine and monitor the process stability, thus non-confirming parts could be handled in time.
Hydro, pressure, cryogenic tests will be implemented according to relative international standards; test report must be issued for each lot.
4. Final inspection of finished products. (Visual – dimension calibrating – labeled – packaging – report).